At Chelis Education Consult, we recognize that the world and the people are moving at extraordinary speed and education providers are not left behind, hence Distance/Online learning.
This option is fast becoming the new wave in the education world. Distance/Online Learning allows you fit study around work, social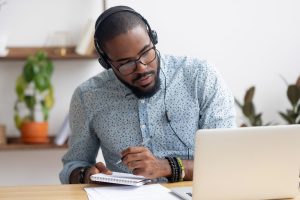 or family commitments. It also enhances your career prospects and helps you to achieve your personal and professional goals without having to leave your job.
CEC has partnered with Institutions that provide Distance/Online learning as well as Short Courses and Professional Development courses. There is a wide range of courses available and they spread across different levels of entry, including; Undergraduates, Certificates, Masters, PhD, and many more.
CEC, in partnership with our institutions, also provide custom-made courses/trainings to fit your needs. This option is available for group bookings by companies, schools, associations, government institutions, etc. The world is your oyster, DO NOT LET DISTANCE be a barrier.
Ready to start your application?