Chelis Education Consult is one of the fastest growing independent international recruitment consultancies in Nigeria. We offer recruitment services to students (who wish to study abroad) as well as to skilled workers; who wish to pursue their careers outside the shores of Nigeria.
With offices spread out across different states in Nigeria and highly trained and knowledgeable staff members, we are definitely your choice recruitment consultants.
FOR STUDENTS:
CEC is accredited in Nigeria by the British Council. We are unrivalled in our total and complete commitment and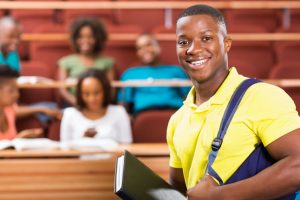 dedication to Nigerians in the area of qualitative, international higher and further education. With carefully selected international school partners, CEC is able to provide a variety of schools and courses to suit every need and requirement. So, no student is left out. CHELIS EDUCATION CONSULT (CEC), Uniting Nations Through Learning.
Some of what we do:
Career counselling
We help get admission offers for students from top ranked Universities and study institutions
We assist the student in applying for and obtaining offer from the institution that meets his requirements and qualifications.
Strong teams of knowledgeable and qualified staff.
We provide advice, information and counselling on visa application processes.
We also help in arranging suitable accommodation for the student in his study destination.
In-house travel desk to facilitate travel arrangements.
We provide pre-departure briefings to give students valuable information that he may need overseas.
An excellent dedicated customer service department for quality assurance.
FOR SKILLED WORKERS:
Chelis Education Consult has partnered with companies in different countries who are seeking the skills of Nigerians in different sectors, such as:
Medical & Healthcare
Hotels & Hospitality
Engineering
Education
Building & Construction
Catering
And so much more